Gentlipo X™ | Professional Lipolaser Slimming Machine
Gentlipo X™  Lipolaser  body slimming machine emits low level of laser energy which stimulates the fat cell membranes and change their permeability. It is completely non-invasive, no side effect and no downtime.
Features
Real imported laser lamp from Japan 'Mitsubishi' to guarantee the best quality.

Dual wavelength

low level laser for efective weight loss.
Real 100-200mw power of each lamp for effective treatment.
Total 208pcs laser lamp with Max 20W power output.
Independent control board for each pad for easy maintenance.
Big pad comes with 6 fan cooling for heavy duty performance.
High power Low level laser imported from

Mitsubishi

, Japan.
Low level laser works independently allowing applying two treatments at the same time.
Touch screen operation with 5 different language.
Completely safe, comfortable and no downtime.
Easy and simple operation.
Technologies
Advanced body sculpting technologies
Dual Wavelength Low Level Laser:
650nm: non-thermal laser for fat removal
980nm: thermal energy for liquefaction of fat and lymphatic drainage

Low Level Laser 650nm emits low level of laser energy which stimulates the fat cell membranes and change their permeability. The fat cells lose their round shape, and intracellular fat is released. Thus, the fatty triglycerides flow out of the disrupted cell membranes and into the interstitial space, from which they gradually pass through the body's natural metabolic functions with no harmful physiological effects. The fatty  triglycerides is to be used as an energy source for the body. This whole process does not alter neighboring structures such as the skin, blood vessels, and peripheral nerves. Different from other fat reduction technology, it is not merely the liquefaction of fat but rather the instant breakdown of fat cells, which is also known as lipolysis. It only generate very mild warm during treatment. It is non-thermal technology for fat removal.  It is completely non-invasive, no side effect and no downtime.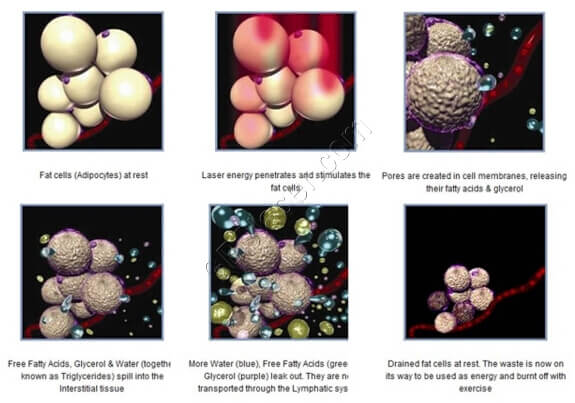 980nm wavelength laser energy penetrates well into tissue and is preferentially absorbed by lipids causing fat liquefaction. The temperature inside the adipocytes is slightly elevated. Combines with 650nm laser, it achieve more effective fat reduction.
Gentipo X introduction video
Compare
Advantages by Comparison
Mitsubishi, Japan Laser VS China laser
Gentlipo X uses imported Mitsubishi laser with Maximum 100mW power, Other machines may use China laser with power range from 5mW to 50mW

Diode Laser lamp VS LED lamp
Some company use

cheap LED lamp

advertised as laser lamp. LED lamp is not effective for body slimming at all.

Two wavelength VS one wavelength:
Gentlipo X offers two wavelength on one lipolaser pad: 650nm and 980nm. It is more effective than single 650nm.
Independent low level laser control system:
Each laser pad can be controlled separately offering more options for different patients. It's also easy to repair the pad. Other machines cannot control each pad.
Diode laser number:
Gentlipo X has total

 208 pcs laser

lamp: 24 pcs on large pad; 4 pcs on small pad. Total power is 20W. Other machine has only 10 or 5 pcs of laser lamp on large pad. It offers only 80 pcs or 50pcs of laser lamp.

Lipolaser pad with fan air cooling built inside:
The large pad holds one big fan and five small fan inside to provide efficient air cooling for heavy-duty performance. Other laser pad don't have any cooling system which shorten the treatment time.

Inner hardware comparison between Gentlipo X and other machine in the market.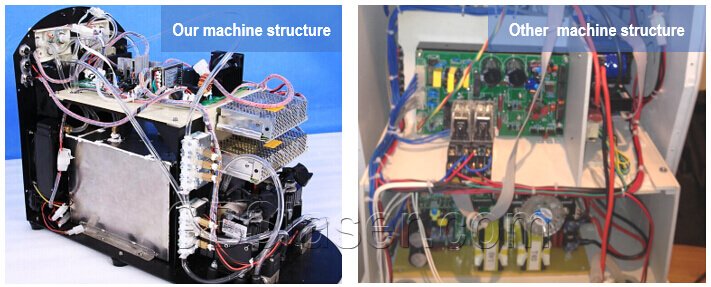 Low leve laser 650nm energy test.
Cellulite reduction
Body contouring
Weight loss
General reduction of waist, abdomen & buttock
Promote metabolism and lymphatic drainage
Collagen stimulation and generation
Gentlipo X
Low Level Laser
Mitsubishi diode laser
Laser lamp power
100mW~200mW (pulsed)
Laser wavelength
650nm; 980nm
Laser number
8 pcs of Large pad: 192pcs
4 pcs of small pad: 16pcs
Total: 208pcs
Laser pad siz
Big pad: 15*8cm; Small pad: 8.5*5cm
Laser pad cooling
Air cooling
Power Supply
AC220V±10%, 50Hz; AC110V±10%, 60Hz
Display
8 inch LCD Touch Screen
Hand piece cable
180 cm
Machine Size
60*45*55 cm
Package Size
65*50*60 cm
Gross Weight
25Kg
OEM Service
MOQ over 1 pcs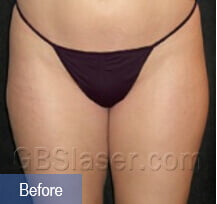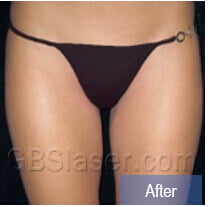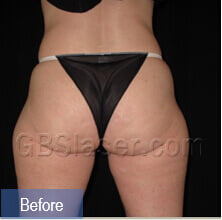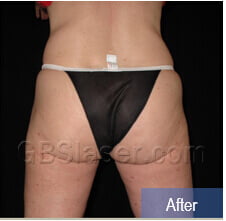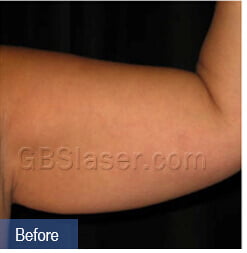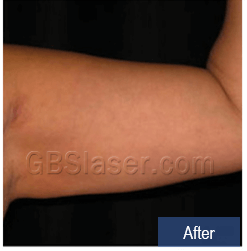 We have a laser technician/engineer with us at the moment who is going through all the equipment we received from GBS to ensure the outputs and all in good order so that we can get working. His general consensus is that the machines are of a better standard than he has seen on some other Chinese machines. We told him that is why we elected to go with GBS.
Just wanted you to know that i received the machine and it is working well. I am very happy with it.
Thank you for staying in touch. We are very pleased with the performance of the cavitation machine.  We will be placing in order soon for another machine.
Just thought I've give you some positive feedback about the cavitation machine. I've used it on myself about 5 times now and have lost over half a stone (around 8 pounds). I really like the machine and it's really comfortable to use.