Ultraslim IITM | Ultrasonic Cavitation with Vacuum RF Facial and Body Care System

Ultraslim II | Ultrasonic cavitation with Vacuum RF facial and  Body care System is one of the most professional and powerful aesthetic machine in the market combining 5 advanced technologies in one single system. It provides complete and advanced facial and body care treatment such as fat reduction, body shaping, cellulite reduction, skin tightening, wrinkle reduction, facial rejuvenation etc. It adopts 4th generation cavitation technology which provide comfortable and effective treatment with very low noise. The advanced mutli-polar RF with Vacuum Body applicator is greatly effective for lymphatic drainage, skin tightening and lifting. Ultraslim II system is specially designed to provide accurate and effective treatment for all professional aestheticians and beauticians.
Features
The most professional and powerful Facial and Body care system.
Integrated 5 advanced technologies:

Cavitation, Multipolar RF, Vacuum, Bipolar RF and LED Photon

.
4th generation Cavitation technology
Advanced Multipolar RF +Vacuum suction body applicator
Integrated Bipolar RF and Vacuum facial applicator
Effective, efficient,

non-surgical fat reduction

.
Effective facial care treatment result.
Painless, comfortable,

no downtime

Measurable result after just one treatment
High quality durable aluminium probe
Luxury and compact design.
Technologies
Advanced Cavitation+Vacuum+RF Technologies
4th Generation Ultrasonic Cavitation
Slimming
The most effective and proven fat breaking technology
Ultrasonic cavitation slimming technology is a non-invasive technology based on ulrasonic waves which generates empty micro bubbles in the liquid situated in the interior of the adipose tissue. Its repeated action causes the accumulation of these micro bubbles, which causes the fat cells to implode and collapse. The result is the destruction of the adipose cells transforming the fat nodules into liquid substances that the body removes in a natural way through the lymphatic system.
The 4th generation cavitation technology using integrated ultrasonic transducer, which generates highly stable ultrasonic frequency with less noise. The 4th generation transducer has longer service life than other cavitation transducers. It is more durable and stable.

The secret of having a glowing skin
Radio frequency wave permeates epidermis and take effect on the collagen-rich dermal tissue directly which makes water molecules in the skin move to and fro wildly. The heat generated results in contraction of collagen which reduces wrinkles. The result is skin that looks glowing, and wrinkles that are reduced.
Multipolar RF is the 3rd generation RF technology. It uses Multipolar electrodes to deliver RF energy deeply into skin. It  also combines Photon energy to optimize the results. The precise heating ensures a safe, effective, fast treatment with no downtime.
Derma vacuum massage increases oxygenated blood flow and nutrition, as well as encouraging the removal of liquids carrying waste and stimulating the metabolic activity of cellular elements.
Red LED phototherapy stimulates the production of collagen while slowing down the collagen breakdown. Collagen is responsible for the elasticity and firmness of your skin, resulting in reduction of fine lines and wrinkles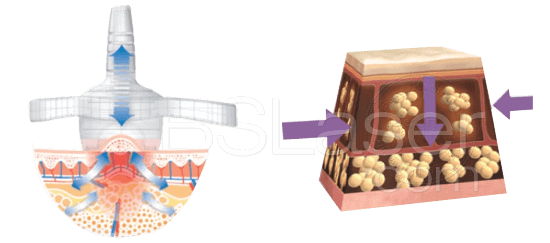 The Bipolar RF delivers thermal energy deep into derma layer by applying electromagnetic waves to return physiological process. The Bipolar RF also acts on superfacial and dermal layers at 5 to 10mm, accelerating metabolism in skin tissues. The design of facial applicator is to meet treatment need of face area and other small body areas. Combines with Vacuum suction, it maximum result of facial lift and skin tightening.
Red LED acts on wrinkles and aging skin. Red LED phototherapy stimulates the production of collagen while slowing down the collagen breakdown. Collagen is responsible for the elasticity and firmness of your skin, resulting in reduction of fine lines and wrinkles. It provides firmness and suppleness to the skin, and improves healing of the damaged skin.


Compare
Advantages by Comparison
True Cavitaion Device and Fake Cavitation Device in the Market
In the cosmetology field, ordinary ultrasonic is mainly rely on the thermal effect. Ultrasound penetrates the skin, produce heat; the skin cells produce corresponding changes when the heat reaches a certain temperature. Ultrasonic cavitation is rely on the cavitation, the energy of cavitation effect is stronger and has a strong destructive on fat cells without damage to other organizations. It is difficult to destroy fat cells if simply relying on the heat effect of ultrasonic, but cavitation can be easily crushed fat. Therefore, if consumers spend hundreds of dollars to buy cheap fake cavitation, the last therapeutic effect is basically the same with home use ultrasonic instrument with only tens of dollars.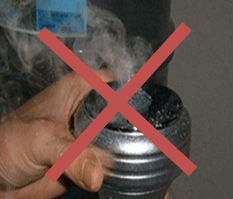 Penatration Depth among different Cavitation Frequency
In addition, the lower ultrasonic frequency is, the deeper the penetration depth of ultrasonic. Ultrasonic frequency of cavitation is lower than the normal ultrasonic, thus the penetration depth of cavitation ultrasound is deeper than the normal ultrasound, cavitation can reach the fat layer easily and act on the subcutaneous fat cells more efficient; thereby easily achieve a slimming effect. Ordinary ultrasonic energy is basically concentrated in the epidermis; it is difficult to reach the fat parts. The analysis of ultrasonic frequency penetration depth is as follows:
Note: fake cavitation discussed here is the market cavitation that use cavitation technology to disseminate treatment, but is only simple ultrasound, and cannot produce the cavitation effect.
The egg experiment of cavitation is as follows: normal ultrasonic cannot cause damage to eggs underwater, because it is difficult to reach fat parts of the egg underwater if it is simply rely on thermal effects: cavitation can easily reach the fat parts of the egg underwater and quickly break the fat parts.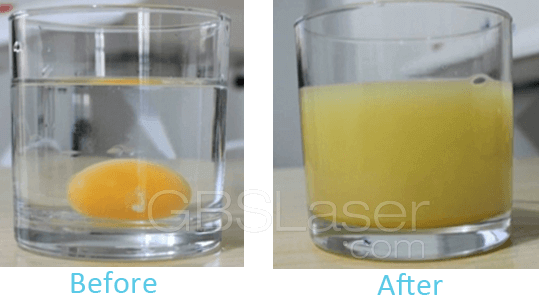 Water Test Difference among True Cavitation, Fake Cavitation and Ultrasound
Ultrasonic cavitation slimming machine is mainly rely on the pressure produced by the  cavitation energy enabling water bubbles to cause the rapid expansion, then the pressure let water splash (the first picture below). What splashing out is the water droplets, not mist. Distribution of droplets is uneven, and the density is not large, so water splash is dispersed and intermittent. Ordinary ultrasonic is rely on the large area resonance of high frequency ultrasonic and produces large area water mist (the second picture below). It is characterized by the rapid phenomenon, large area, continued, uninterrupted and the formation of very fine mist. The intensity of the mist phenomenon is related to the power of the ultrasonic time around, the greater the power is, and the more obvious the mist phenomenon is. You can also see the mist phenomenon (the third picture below) in ordinary dozens of dollars 3M home use ultrasonic instrument. Many fake cavitation devices use ordinary high-powered 3M ultrasound and produce a strong mist phenomenon to deceive consumers. The structural differences between ordinary ultrasound and ultrasonic time around that can produce cavitation effect are as follows.
True Cavitation water phenomenon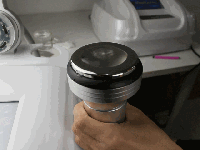 Below  is ultrasound water phenomenon and fake cavitation water phenomenon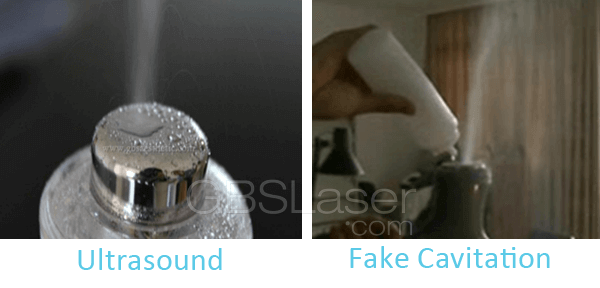 Underwater tin foil experiment is usually used to test energy intensity of cavitation, tin foil experiment is as follows, and the outbreak of the cavitation energy can easily penetrate the tin foil. Only cavitation can produce this phenomenon
UltraSlim II Water and Tinfoil Test

Cellulite reduction
Body contouring and shaping
Deep fat blasting
Skin tightening and lifting
Lymphatic drainage
General reduction of waist, abdomen & buttock
Body shaping and slimming
Promote metabolism and lymphatic drainage
Collagen stimulation and generation;
Face lift and eye wrinkle care
Ultraslim II
OEM Service
MOQ over 5pcs
Power Supply
AC220V±10%, 50Hz; AC110V±10%, 60Hz
Display
7 inch LCD Touch Screen
Max Power Consumption
500W
Hand piece
1 piece of cavitation applicator: 40KHz
1 piece of Body applicator: Multi-polar RF+Vacuum
1 piece of Facial applicator: Bipolar RF + Vacuum
1 piece of Facial applicator: Bipolar RF + LED Photon
Cavitation applicator size
7 cm (diameter)
Cavitation Frequency
40KHz
Cavitation power
100W(Max)
Facial Radio Frequency
2MHz
Body Radio Frequency
4MHz
RF power
90W(Max)
Negative Pressure
0-80KPa
Vacuum suction model:
Pulsed/ Continuous.
LED Photon
415nm
Hand piece cable
250 cm
Package Size
58cm×45cm×25cm
Gross Weight
18Kg
OEM Service
MOQ over 5pcs
Gross Weight
62Kg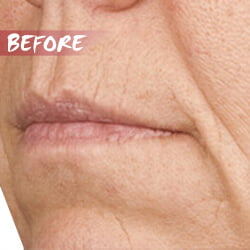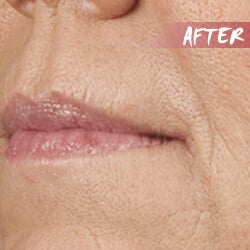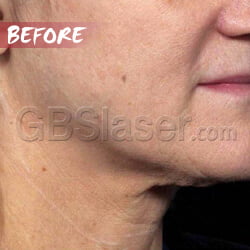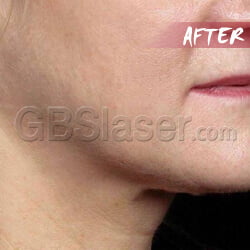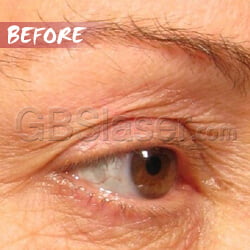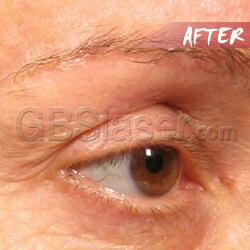 We have a laser technician/engineer with us at the moment who is going through all the equipment we received from GBS to ensure the outputs and all in good order so that we can get working. His general consensus is that the machines are of a better standard than he has seen on some other Chinese machines. We told him that is why we elected to go with GBS.

Just wanted you to know that i received the machine and it is working well. I am very happy with it.

Thank you for staying in touch. We are very pleased with the performance of the cavitation machine.  We will be placing in order soon for another machine.

Just thought I've give you some positive feedback about the cavitation machine. I've used it on myself about 5 times now and have lost over half a stone (around 8 pounds). I really like the machine and it's really comfortable to use.