iBeautyPen™ MD | Professional Microneedling Device | High hygiene and safety | Premium Built Quality | No skin scratch | PMU | tattoo pen | Powerful motor | touch LCD panel

APN® (Advanced Perpendicular Needling) technology enables consistent pinpoint bleeding results with minimal pain.
The

most versatile and professional

micro needling pen supports over 11 superior needle cartridges covering various treatments such as micro-needling, PMU, tattoo, collagen induction, stretch mark camouflage, scalp micro pigmentation, bb glow, etc.

Perfectly spaced

12-needle pins made of surgical-grade stainless steel 316.
Superior Needle cartridge with stable-needing design: No needle shaking or vibration.
High hygiene and safety standards preventing cross-contamination: secure lock-in, protective sheath, and anti-back-flow membrane.
Designed for professionals that support deep scar treatment up to 2.2mm.
No skin scratch. No epidermal tearing!
Upgraded motor

made in Japan

with 10X power and 10X lifespan.
The most light-weighted device with the highest torque power on the market
Standalone operation panel with built-in battery for simple set-up and convenient operation.
Foot pedal control enables

hands-free

operation.

60-speed

level control provides more optimal and precision needling operation.

Laser-engraved

accurate scale from -0.5 to 2.5mm offers more options for experienced professionals.

6000mA large battery

capacity support over 24 hours of continuous working
True

LCD display

with pre-set parameters, battery status, and treatment time for intuitive operation
Integrated high-end aluminium alloy body: durable, long-lasting, good heat dissipation.
Lightweight, compact, and ultra-balanced body with ergonomic design: easy to hold, significantly reducing operation fatigue.

Patented

unique design providing competitive marketing advantage
iBeautyPen™ MD is one of the most advanced and versatile micro-needling devices in the market,  supporting over 11 different superior needle cartridges covering various treatments such as micro-needling, PMU, tattoo, collagen induction, stretch mark camouflage, scalp micro pigmentation, bb glow, etc. Utilizing APN® (Advanced Perpendicular Needling) technology, iBeautyPen penetrates into the skin with a disposable needle cartridge painlessly and efficiently creating thousands of microchannels in a few seconds.
The iBeautyPen is specially designed for professional needling purposes. Its robust performance and high hygiene standard perfectly meet the practice of professionals such as dermatologists, aestheticians, and beauticians. It can also be used by end-users for home micro needling. The automated needling allows up to Max 2,200 micro-channels per second with precision skin needling control. The treatment is much more efficient and much less painful than traditional derma roller needling.
Working Principle
Advanced Perpendicular Needling technology
Collagen Induction Therapy (CIT)
Collagen Induction Therapy(CIT) or Percutaneous Collagen Induction(PCI) therapy is a regenerative method used to improve skin structure. Very fine needle lesions stimulate the skin to renew itself, without any significant damage to the epidermal tissues. As a consequence, needling greatly reduces the risk of complications and side effects compared to ablative and semi-ablative skin procedures. These fine incisions can extend over up to 50% of the skin surface without causing scars. The proviso is that the individual lesions are no bigger than 0.3mm in diameter. Clinical and scientific data underpin the efficacy of the method in the treatment of wrinkles and lines, stretch marks and various types of scars.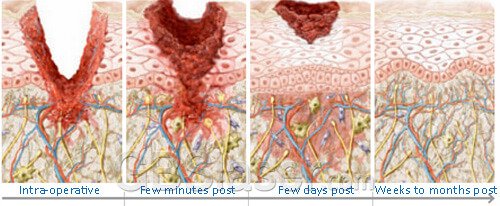 Micro needle Mesotherapy
The auto microneedling creates thousands of microchannels deep into the epidermal layer which greatly encourage the transepidermal transport of topical active substances. In practical terms, Needle lengths of 0.1–0.3mm are normally used in Cosmetic Needling for mesotherapy purpose. The needle puncture the superficial layers of the stratum corneum to improve the penetration of topically applied active substances. Since the needle-pricks remain in the epidermis, there is no intradermal bleeding and injuries.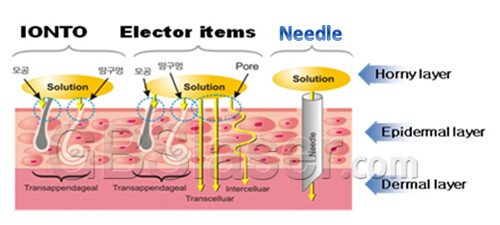 Micropigmentation, also called microstroking/microblading, permanent makeup, or semi-permanent makeup, is a cosmetic procedure that uses tattooing to permanently enhance or restore facial features such as eyebrows, lashes, and lips; it improves conditions like scarring and vitiligo (uneven pigmentation), or to reconstruct the nipple/areola breast area.
The pigments used in micro-pigmentation are natural, hypoallergenic, and come in a spectrum of colors to complement your skin or hair. Micropigmentation can be used to create permanent eyeliner, eyebrows, and lip color. It can also cover up a pale spot (hypopigmentation) resulting from a scar or trauma.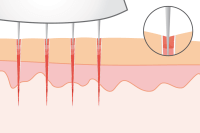 Scalp micro pigmentation is a non-surgical, pain-free, and risk-free solution to hair loss and thinning. It is a safer alternative to traditional hair replacement procedures such as hair transplants and grafts. Using a state-of-the-art dermograph machine and specialized pigment, we can inject thousands of small hair follicle impressions into the affected area, achieving the look of natural hair growth. The process of micro-pigmentation eliminates the look of baldness or thinning hair by matching the natural hair color of the scalp, beard, mustache, and even on areas of the body.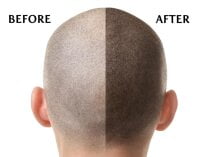 Skin Micropigmentation is a non-surgical cosmetic technique of tattooing using micro pigments into the skin, replicating the natural look of skin features. … Many skin defects such as stretch marks, dark under the eye, birthmarks, age spots, or color blemishes have no medical cure so scar camouflage can be used to make them look better.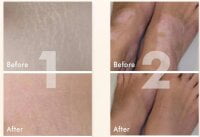 BB Glow is a new skin tone-up treatment that aims to brighten any skin conditions, discoloration, or uneven skin tone. Not only it contain a little bit of foundation but also Niacinamide and many other effective ingredients that promote wrinkle improvement, oil control, blemish cover, skin regeneration, etc.
The BB Glow treatment is a non-invasive semi-permanent technique that will dramatically rejuvenate your client's skin with no scalpel, anesthesia, or downtime.
The treatment is virtually pain-free and is suitable for most candidates with various skin types.
For BB Glow Technicians, this treatment requires minimal procedural time and can be performed quickly and easily making it the perfect addition to any beauty-based business

ibeautypen micropigmentation eyebrow tutorial | microblading brows | eyebrow tattoo guide

ibeautypen permanent makeup eyeline tutorial | how to permanent eyeliner | PMU eyeline guide
Compare
Advantages by Comparison
Compared with traditional derma rollers, it has the following advantages:
Much Less pain and trauma
10 times more efficiency
More suitable for 

small areas

 treatment such as noise, between eyebrows and eyes, and localized scars

Adjustable needle length and speed

 for more flexible and precision needling
Vertical movement for easy penetration preventing needle bent/broken
Cost-saving
Easy to operate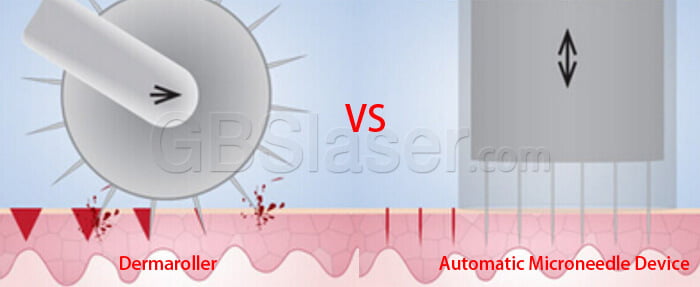 Microneedle pen comparison chart
Our iBeautyPen is one of the most professional micro needling pen in the market. As the original factory, we are selling at a very affordable price without any compromise on quality and performance. You can check this comparison chart for the differences between our device and other brands: DermaPen 4, Mderma by dermapen, Micropen Evo, Candela Exceed by Amiea etc.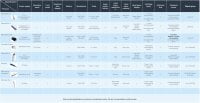 Each micro needle puncture creates microchannels that triggers the body to fill these microscopic wounds by producing new collagen and elastin. The quality of needle tip is one of the most important factor affecting treatment result and safety. There are many type of needle tip in the market. It's very hard to tell the difference for consumers. Please pay attention to the following points before buying.
In actual practice, the thinner the needle, the smaller the microchannel it creates. This enable less invasive, less painful and more microchannels for more efficiency treatment. However, if the needle is too thin, it may not  be strong enough for deep needling which may get bent or broken during needling especially for length over1.0 mm. In the market, most of the needle gauge ranges from 30 to 33. In our opinion. 30 (0.3mm) is a bit too thick. And 31(0.25mm) to 33(0.2mm) gauge should be ideal for professional microneedling. We use 33 needle gauge which is the thinnest in the market.
Example of bad quality needle tip:

Needle length can be adjustable from 0~2.5mm or 0~2.0mm. Very few devices provide fixed needle length. However, we found some needling pen has inaccurate needle length. For instance, when you want to select 1.0mm, the actual length was over 1.5mm. Such device pose potential danger to the treatment.
Below is the example of inaccurate needle length adjustment by fake My-M micro needle device.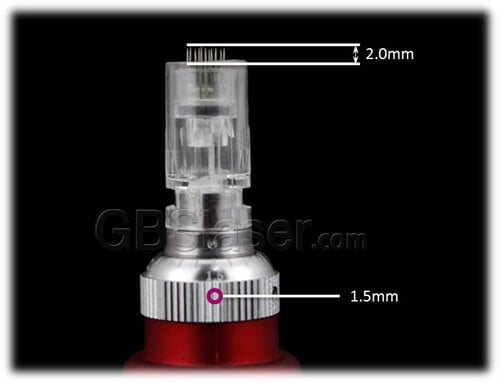 Medical grade Stainless Steel 304 and Surgical grades of Stainless steel-316.
Stainless steel is one of the most commonly used materials in the manufacture of medical devices, in particular medical grade Stainless Steel 304 and surgical grade Stainless steel-316. Compared with SUS-304, SUS-316 has better characteristics especially for the hardness and sharpness.
Note: be aware some cheap needle tips use cheap steel materials. Such needles can easily get bent. And the hygiene standard is also unknown.
Auto Micro Needling VS Fractional Laser Resurfacing
Auto Micro needling cost about 150 to 300USD per treatment. The minimum costs of aggressive laser therapy are about $500 dollar per treatment for the smallest area of your skin, for a whole body or face could be much more.
Microneedling does not use thermal heat unlike Lasers, it is safe to use on all skin types and all skin colors. There is no risk of post-inflammatory hyper-pigmentation.
However, it can cause red bumpy patches for the next 2 days after the procedure, but this is due to the skin releasing toxins or old collagen fibers from the below surface of the skin. Micro-needle creates pores in the skin at about 0.2mm and does not burn the skin to promote collagen growth. It does promote the skin's natural healing process.
Laser treated skin can cause permanent burns and injuries, especially for people with deeply pigmented skin might have a permanent lighter color on the area treated in laser or un-even skin tone. Burned skin reduces the protection of the body from resisting bacterial infections since it heals for a longer time and the skin's natural moisture is lost.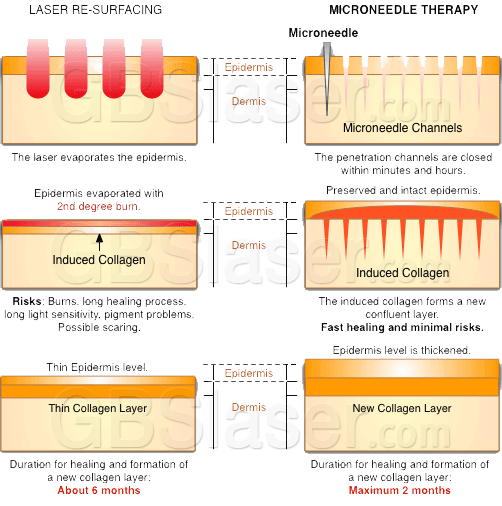 Laser treated skin gets burned up, and a person who went thru the procedure should not to go directly or avoid staying under the sun even walking on the streets alone.
Auto microneedle treatment does not induce sun-sensitivity since it is being done by micro-needling.
Needle Cartridge Anti-backflow Comparison with Dermapen needle cartridage

a. 0.25mm: Boosts application of products applied to skin; Anti-Aging.
b. 0.5mm: Reducing Face Wrinkles, Anti-Aging, Acne Scar Removal.
c. 1.0 mm-2.0mm: Treating Cellulite, Removing Stretch Marks, Treating Deep Wrinkles, Skin Pigmentation.
d. 2.0mm-2.5mm: Burn Scars, Surgery Scars, Treating Back Acne Scars, Deep Scars (Stomach, Thighs, Legs, Breasts), Hair Loss treatment.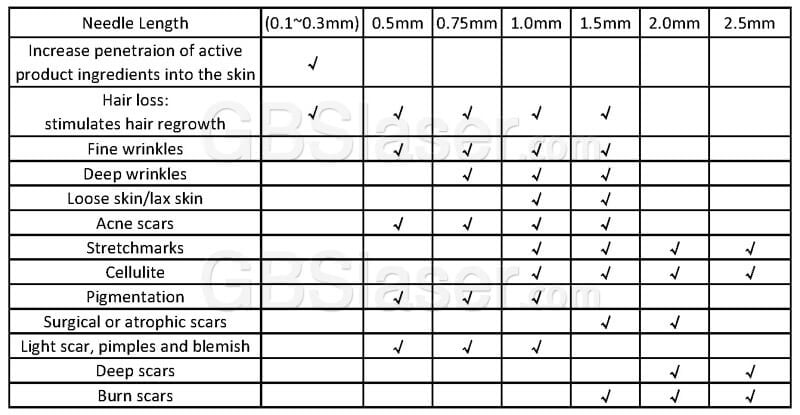 iBeautypen Operation Caution

| iBeautypen MD | |
| --- | --- |
| Motor | Imported Japan Motor |
| Motor Movement Type | Integrated Reciprocating DC Motor |
| Speed Range | 3,000rpm~11000rpm |
| Needle Length | 0-2.5mm Adjustable(Step: 0.1mm) |
| Needle Number | 12-pin/1-pin/3-pin/5-pin/7-pin/9-pin/silicon nano 49-pin/36-pin/nano 127-pin |
| Needle Material | Surgical Grade Stainless Steel 316 |
| Needle Gauge | 33 |
| Needle Shape | Round(sewing needle type) |
| Needle Design | Anti-back-flow Design |
| Needle Sterilization | EO Sterilization |
| System | |
| Material | High Quality Aluminium Alloy |
| Voltage | AC 100~240V 50/60Hz |
| Battery | 6000mA Lithium |
| Charging Time | 6 Hours |
| Package | EVA Travel Box |
| Package Size | 37*20*20 |
| Gross Weight | 3Kg |
| ODM&OEM | Yes |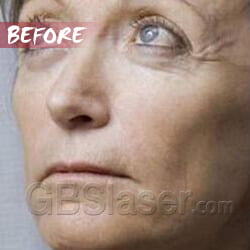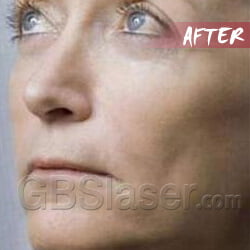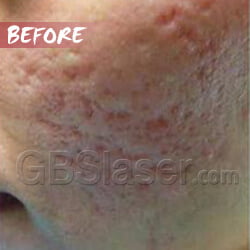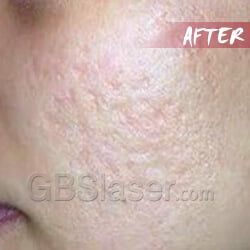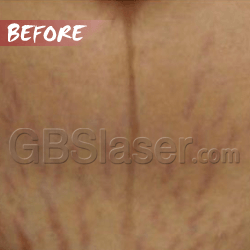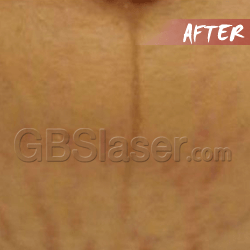 I cannot tell you how much I love iBeautyPen. The iBeautyPen is great! The redness went away in a few days and I was pleased with the results, as there appears to be improvement in the lines around my eyes.
This product solves all the downsides of needle rollers, pain, bleeding, difficulty in small areas, and client acceptance of the procedure. Clinical results are also superior. Simply a much better mousetrap and a much more professional approach.
Dr. Jane Marshall from Canada
iBeautyPen which is a far more comfortable way of doing needling for Collagen Induction Therapy. As a registered nurse and aesthetician I am always looking for the latest and greatest in skin treatments to offer my clients the best results. When I found iBeautyPen I was so excited! After doing research on micro needling it was a no brainer that the iBeautyPen was a superior product that would offer the best results and I had to have it.
Shawn Spons Skin Therapies@Real Balance Day Spa – Mallory, M