Ultraslim III™ | Professional Lipo Cavitation RF Body Contouring  Machine
Ultraslim III™  is one of the most professional and powerful body sculpting machine on the market combining 6 advanced technologies in one single platform. It provides non-invasive and advanced facial and body care treatment such as fat reduction, body shaping, cellulite reduction, skin tightening, wrinkle reduction, facial rejuvenation etc.
Features
Powerful cavitation RF machine for both face and body treatment.
High efficacy for cellulite reduction, body contouring and skin tightening.
Adopting the principle

of

Elos technology to maximum treatment result.
Integrated

6 latest technologies

in one platform.
Innovative 

5th generation

cavitation technology enable safe and efficacy operation.
Body applicator:

Mechanical roller

, Vacuum and RF for optimal result.

Skinsense®  technology

ensure convenient and 100% safe treatment.
High-end built quality and sate-of-the art design.
Completely painless, comfortable and no downtime.
Consistent , measurable and  reproducible result.
Technologies
Advanced body contouring  technologies
Non-thermal Ultrasonic cavitation energy for effective fat reduction
What's the non-thermal ultrasonic cavitation ? Lipo cavitation technology is non-thermal and non-invasive technology based on ultrasonic waves which generates empty micro bubbles in the liquid situated in the interior of the adipose tissue. Its repeated action causes the accumulation of these micro bubbles, which causes the fat cells to implode and collapse. The result is the destruction of the adipose cells transforming the fat nodules into liquid substances that the body removes in a natural way through the lymphatic system. The mechanism is  cavitational mechanical destruction (empty micro bubbles ) of adipose tissue rather than thermal energy. It only generates little warm which is caused by ultrasound wave vibration.
Please click to learn more about the difference between ultrasound and cavitation.
Elos technology principle
Ultaslim III™ system adopt the advantages of the elos technology. Each applicator combines multiple synergistic energies. With multiple energy working simultaneously, it provides more comfortable, safer treatments and enhanced clinical efficacy.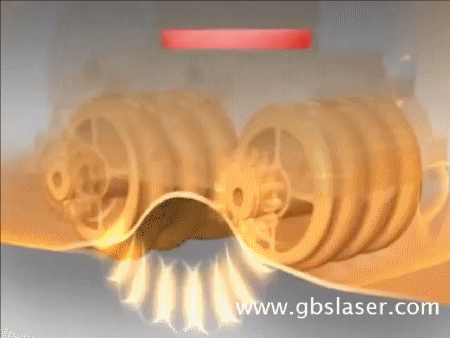 SkinSense® technology: convenient operation and 100% safe treatment
Ultraslim III™ adopts advanced SkinSense technology to protect skin from any accidental operation. SkinSense technology enable energy is only released when skin is in full contact with the hand piece by detecting skin resistance automatically. This design prevents any skin burn caused by RF electrode shortage . Furthermore, there is no need to manually control energy release during treatment. Simply placing the applicator well on the treatment area makes the hand piece to work, and putting away the hand piece makes it stop working.The operation is easy, simple, safe and convenient.

Innovative 5th generation cavitation technology: Cavitation+ Multi-polar RF+Vacuum Suction

Precise and

full cavitation control

  :
The

only

cavitation slimming machine in the world offering full control of cavitation energy:  power, frequency and amplitude, allowing precise and optimal setting  for various conditions.

Vacuum-assisted

energy providing precise, intensive, effective and

safe treatment

:
Vacuum power suck up treatment area into the applicator chamber enable RF and Cavitation energy only passing through those skin tissues, avoiding unnecessary energy penetration into blood vessels, organs or nerves.

Multipoalr RF: skin tightening and cellulite reduction.
Multipoalr RF thermal heating promotes an increase in blood circulation, lymphatic drainage, cellular metabolism and collagen depositing. Furthermore, it stimulates fibroblast activity and remodels the extracellular matrix. Multi-poalr RF and Cavitation energy working simultaneously greatly improve treatment efficacy and result.

Integrated ultrasonic transducer

: – output highly stable and powerful cavitation energy
– low heat – low noise
– durable and longer service life.
Innovative Velashape Body Applicator: Vacuum + Motorized Roller+Bipolar RF

Mechanical roller RF
The advanced Roller RF delivers thermal energy deep into dermal layer, and involves applying electromagnetic waves to return physiological processes. It offers effective treatment results in cellulite, body sculpting and collagen regeneration.

Mechanical massage: Vacuum suction + Mechanical roller Mechanical massage perform effective lymphatic draining to increase the elasticity and flexibility of the skin and  gives you a great help in eliminating the toxins through the lymphatic system. The combined three technologies  provides significant improvements in overall cellulite appearance and skin condition with a long-lasting result。
Advanced Facial Applicator: Bipolar RF+ Vacuum suction+ Photon LED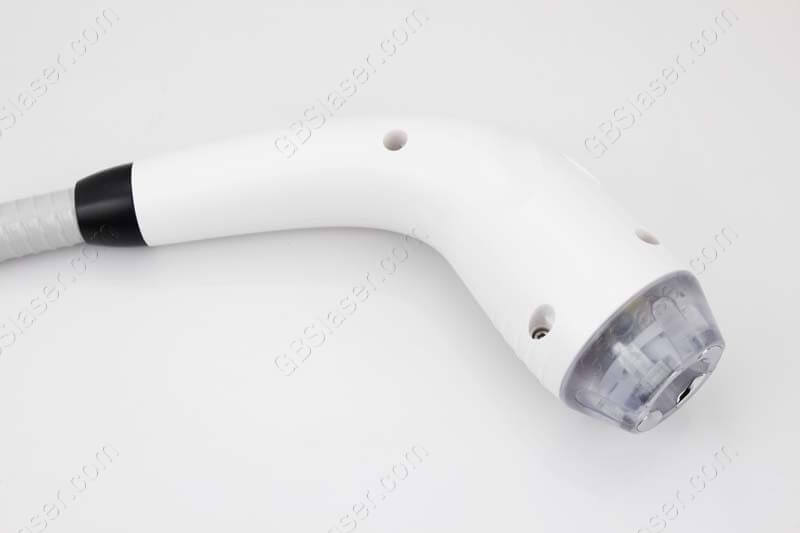 The Bipolar RF delivers thermal energy deep into derma layer by applying electromagnetic waves to return physiological process. The Bipolar RF also acts on superficial and dermal layers at 5 to 10mm, accelerating metabolism in skin tissues. The design of facial applicator is to meet treatment need of face area and other small body areas. Combines with Vacuum suction, it maximum result of facial lift and skin tightening.
Red light technology has been used by dermatologists and skincare professional for its rejuvenating benefits for many years. Specific wavelengths of red light (650nm) are proven to boost overall cellular energy, increasing our body's natural production of collagen and elastin and increasing microcirculation. The red light penetrating 8-10mm is suitable for any type of skin; it can reach derma to stimulate fiber cells. Heating can improve blood circulation and collagen albumen hyperplasia to reduce wrinkles and make skin more elastic and smooth. The mild wavelength is suitable for surrounding eyes and forehead.
Ultraslim III introduction video
Ultraslim III treatment demo
Compare
Advantages by Comparison
Ultraslim III and Velashape II main differeence
Hand pieces: Velashape II has two hand pieces. Ultraslim III has three hand pieces (extra advanced cavitation hand piece)
RF power: Velashape II Max 60W. Ultraslim III Max 90W
What's the difference between ultrasound and cavitation?
Ultrasounds are sound waves with frequencies higher than the upper audible limit of human hearing. Ultrasound is not different from 'normal' (audible) sound in its physical properties, only in that humans cannot hear it. Ultrasound is used in many different fields such as Ultrasound imaging and cleaning . In aesthetic field, ultrasound is used for skin rejuvenation, skin lifting and fat reduction.
Cavitation is the formation of vapour cavities in a liquid – i.e. small liquid-cavitation-free zones ("bubbles" or "voids") – that are the consequence of cavitational forces acting upon the cavitational liquid. It usually occurs when a liquid is subjected to rapid changes of pressure that cause the formation of cavities where the pressure is relatively low. When subjected to higher pressure, the voids implode and can generate an intense shockwave. The shock waves formed by collapse of the voids are strong enough to cause significant damage to objects.
Ultrasound waves in a specific range(<1MHz) are able to cause the so called "cavitation" effect, especially from 20-100KHz. Ultrasonic cavitation slimming technology is a non-invasive technology based on ultrasonic waves which generates empty micro bubbles in the liquid situated in the interior of the adipose tissue. Its repeated action causes the accumulation of these micro bubbles, which causes the fat cells to implode and collapse In short, cavitation is the water micro bubble phenomenon generated by ultrasound waves. Only specific ultrasound frequency can cause this cavitation effect.
Cavitation fat reduction is based on  by the explosion of  empty micro bubbles rather than thermal heating. Basically, cavitation effect doesn't generate heat. The treatment is more gentle and invasive.
Noted: simple ultrasound machines with 1Mhz, 3Mhz or 5Mhz  are unable to cause cavitation force and ineffective for fat reduction.
In recent years, ultrasonic cavitation is becoming the most widely used technology for fat reduction treatment in beauty salons. With more and more cavitation machines in the market, we find that there are lots of fake cavitation machines. These machines only use simple ultrasound technology which cannot create cavitational effect and has no result for body slimming. Please be awared when you are shopping for a real effective cavitation machine.
How to tell he real cavitation from simple fake ultrasound device?
Drop water on the ultrasound transducers and observer the water reaction when the ultrasound is working. The real cavitation probe causes water splash rather than water mist.


The water splash is caused by the high pressure generated by exploding of empty micro bubbles. Only real cavitation can cause such effect. Other simple ultrasound cause water vaporization rather than splash, which is based on the theory of ​​resonance of high frequency ultrasound. his effect is normally performed by regular 3MHZ ultrasonic beauty device. Many fake cavitation machines use simple 3MHZ ultrasound to  produce a strong mist phenomenon to deceive consumers.
You can see the pictures of true cavitation effect on water here.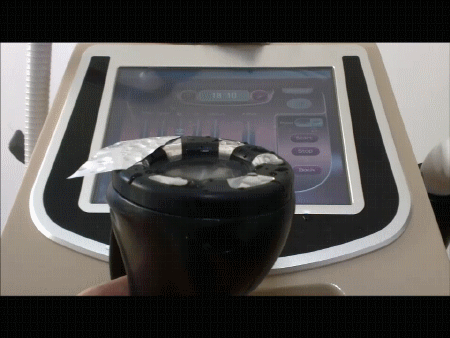 Inner hardware comparison between Ultraslim III and portable cavitation machine in the market.

Ultraslim III simple energy test video
Cellulite reduction
Body contouring
Weight loss
Deep fat blasting
Skin tightening and lifting
Face lifting
General reduction of waist, abdomen & buttock
Promote metabolism and lymphatic drainage
Collagen stimulation and generation
Ultraslim III
Power Supply
AC220V±10%, 50Hz; AC110V±10%, 60Hz
Display
10 inch LCD Touch Screen
Max Power Consumption
800W
Hand piece
1 piece of cavitation applicator: Cavitation+ Multi-polar RF+Vacuum
1 piece of Body applicator: Bipolar RF + Vacuum + Mechanical roller
1 piece of Facial applicator: Multi-polar RF +Vacuum + LED Photon

Cavitation applicator size
6 cm (diameter)
Body applicator size
5×4cm
Facial applciator size
2.5 cm (diameter)
Radio Frequency
1MHz
RF power
90W(Max)
Negative Pressure
-80KPa
Vacuum suction model:
Pulsed/ Continuous.
LED Photon
650nm
Cavitation power
100W(Max)
Cavitation Frequency
35-45K Hz
Roller speed
0-50rpm
Hand piece cable
250 cm
Machine Size
40cm×40cm×120cm
Gross Weight
62Kg
OEM Service
MOQ over 5pcs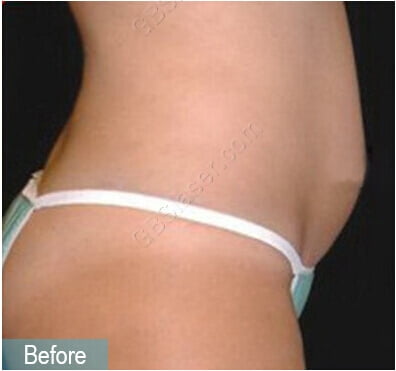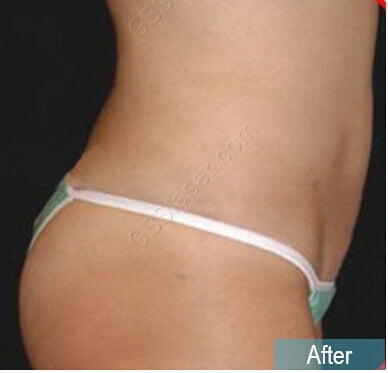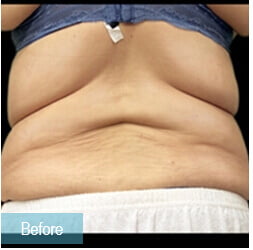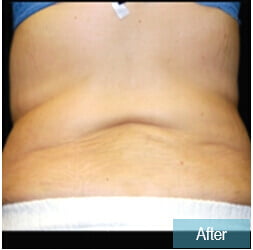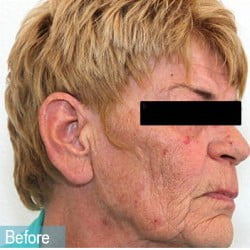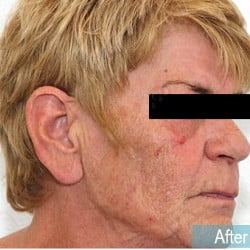 We have a laser technician/engineer with us at the moment who is going through all the equipment we received from GBS to ensure the outputs and all in good order so that we can get working. His general consensus is that the machines are of a better standard than he has seen on some other Chinese machines. We told him that is why we elected to go with GBS.
Just wanted you to know that i received the machine and it is working well. I am very happy with it.
Thank you for staying in touch. We are very pleased with the performance of the cavitation machine.  We will be placing in order soon for another machine.
Just thought I've give you some positive feedback about the cavitation machine. I've used it on myself about 5 times now and have lost over half a stone (around 8 pounds). I really like the machine and it's really comfortable to use.