Quantum Light™ | Professional LED Photodynamic Therapy with Micro-current and Laser Therapy Machine | Non-contact Treatment | 359pcs LEDs + 8pcs Lasers | Germany Semiconductor Led Light

The led facial machine has shown to be effective for the treatment of several aspects of the skin problems including pimples, blemishes, photodamage, oily skin, fine lines, and wrinkles and for general skin rejuvenation. It is also effective for psoriasis, minimization of scars and for wound healing. Multiple studies have demonstrated Improvement of fine wrinkles, mottled hyperpigmentation, tactile roughness, and shallowness. These results are supported by both collagen production and increase proliferation.
The LED Photon therapy machine is a comprehensive skin care system to get intensive energy by contact closer to the skin. It is a device whereby energy efficiency and safety have been improved.
Features
LED imported from Germany, real semiconductor led light, higher quality, and elegant design
Adopts 3 technologies, photodynamic therapy (

Red + Blue + Green + Yellow

 light), 510nm Diode Laser and Micro-current
359pcs semiconductor led light offers 15 LED working modes
NASA studies back up the result
8pcs 510nm laser promotes blood circulation and hair regrowth

Non-invasive treatment

 and totally safe for all skin types including dark and sensitive skin and suitable for all ages people

Painless

, No discomfort, no anesthesia, no downtime.

Affordable

, Less costly than other light-based procedures.

The longevity of LEDs

 means no replacement costs.
Technologies
Advanced Quantum Light  Technology
How do the Lights work?
LED Light Therapy is the use of specific wavelengths of light which give off energy that is used in many applications. This is known as Photo Therapy. LED stands for Light Emitting Diode. Diodes give off energy in the form of light. These little diodes are compact, durable, powerful, bright, efficient, and are used to kill the bacteria that cause spots.
The photon of the LED light source is absorbed to the chromophore in tissue and photo-acceptor and promotes the metabolic activity of the cells. Helps in cell regeneration and rehabilitation by the metabolic activity of the cells. Stimulates the production of collagen and elastin and suppresses wrinkles so the skin is moisturized and elastic.
A specific wavelength range stimulates mitochondrial and ATP: promotes blood circulation, the body's immune system, pain relief, cell proliferation, facilitate the creation and extension of the anti-aging enzyme.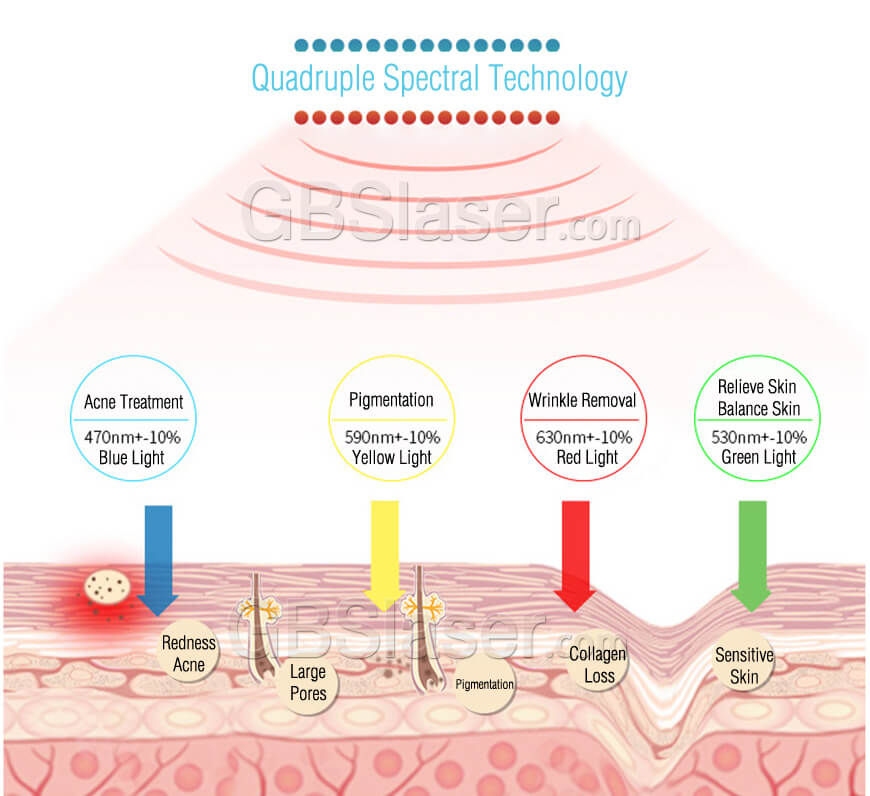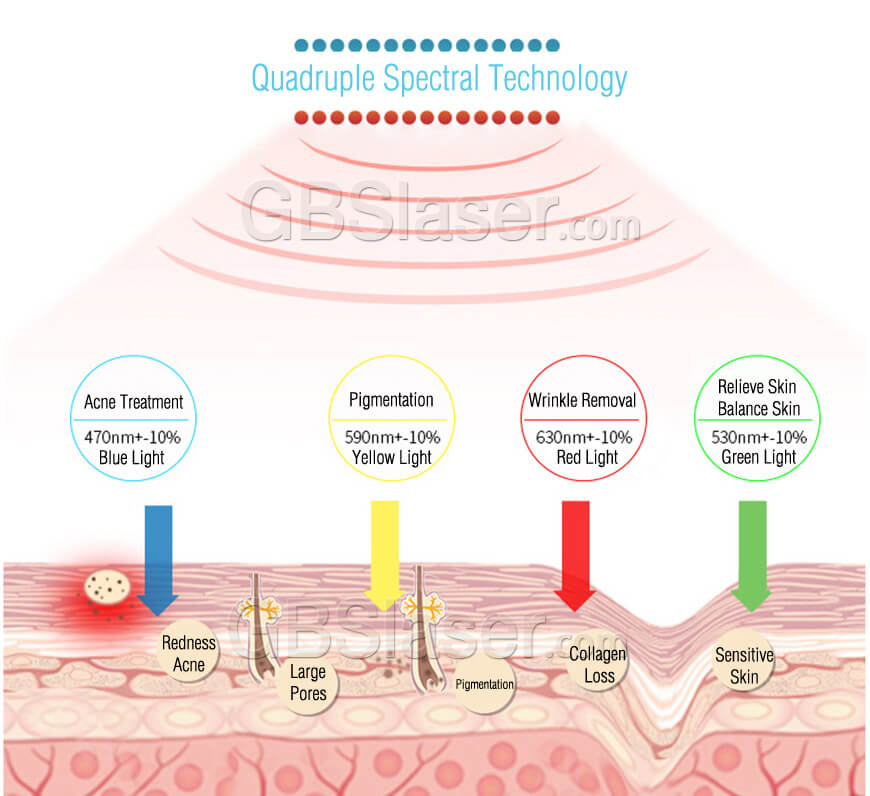 Red Light (630nm±10% )
 penetrating 8-10mm is suitable for any type of skin; it can reach derma to stimulate fibre cells. Heating can improve blood circulation and collagen which is an essential protein used to repair damaged tissue and to replace old tissue albumen hyperplasia to reduce wrinkles and make skin more elastic and smooth. The mild wavelength is suitable for surrounding eyes and forehead.
Blue Light (470nm±10%)calming against skin rashes and hypersensitivity; suitable for the skin which is sensitive, oily and with skin rashes. It can adjust skin sebum secretion, effectively get rid of whelk to reach the aim of beautification. Besides, the blue light can astringe, tighten loosened skin, and kill Porphyries which is bacteria in acne.
Yellow Light (590nm±10%) can penetrate the epidermis of the skin with no damage, activate the regeneration of collagen activity, restore the basal cells, tighten the elasticity, anti-wrinkles, removes the melanin, whitens and brightens the skin.
Green Light (530nm±10%) can penetrate the epidermis of the skin with no damage, repair sensitive skin and vessels.
Purple Light (420nm±10%) is a combination of blue and red light. The main function of purple light is to increase cell regeneration.
Combining the benefits of red light (640 nm) and blue light (470 nm), it supports the treatment of acne with anti-bacterial effects, all while stimulating collagen production to treat lines and wrinkles.
Orange Light (620nm±10%) is an ideal option to increase energy production in cells and accelerate metabolism. Orange light may also help restore the glow to dull skin.
Cyan Light (490nm±10%) helps reduces inflammation
Microcurrent therapy is a popular anti-aging treatment that helps contour, firm, and tone mature skin. It utilizes a positively charged active electrode or anode, and a negatively charged active electrode (cathode) to work in conjunction to stimulate a series of reactions in cells and tissues. It mimics the natural current of the body, this is absorbed by the skin and causes muscle contractions.
Micro-current mask promotes the rapid absorption and absorption of the skin nutrients of the mask, making the skin moist, smooth and tender.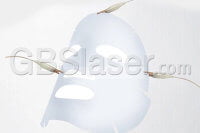 The electrode tightens the skin, deeply stimulates the dermal elastic fiber, activates deep cells, rapidly increases skin cell vitality, enhances elasticity, and resists aging.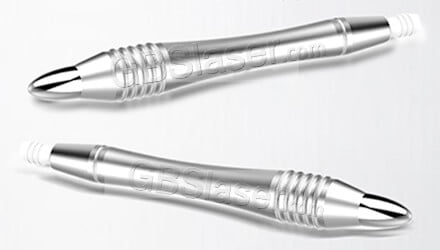 1. Lifting and tightening treatments for face, neck, decollete, abdomen, hips, and buttocks
2. Rejuvenation treatments
3. Treatments for reducing eye wrinkles and dark circles around eyes
4. Treatments for improving skin elasticity and skin color
5. Treatments for oily skin with loose pores.
6. Galvanic Infusion Set for sheet masks and Microcurrent probes for skin tightening.
7. The laser function has 8pcs lasers for deep skin rejuvenation and hair growing
Quantum Light™
Output power
DC 24V 2A
Light source
LED Gene Biology Light
Led QTY
359pcs semiconductor LEDs
Photon
Red Light: 620nm(±10nm),
Blue Light: 415nm(±10nm),
Yellow Light: 590nm(±10nm),
Green Light; 530nm(±10nm),
Purple Light: 420nm(±10nm),
Orange Light: 620nm(±10nm),
Cyan Light: 490nm(±10nm)
Voltage

AC100~240V/50-60Hz
Power
28W
Material
ABS Plastic
Package Size(cm)
42*37*33
Gross Weight
7Kg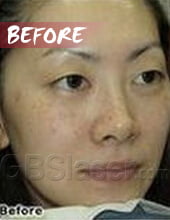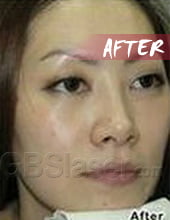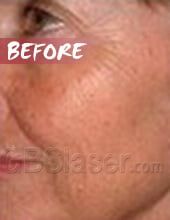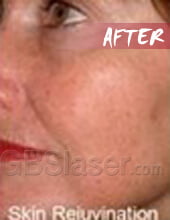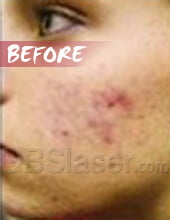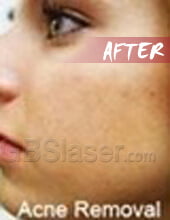 I did some research before buying this product as some said it worked wonders and some said it didn't work at all. There are published scientific studies on blue light for acne, and, like the reviews here, there are mixed results. For me, this has worked well. I have adult hormonal acne on face and neck and, while it didn't disappear with daily use, it's been markedly improved since beginning use about a month ago. My breakouts resolve faster and are fewer.  It looks ridiculous to wear, but I'll stay with it as long as it's helping. I'd buy it again.
Works well for my adult hormonal acne
Of course, I was skeptical of the effectiveness of photon therapy… but it exceeded my expectations! I have only been using the system for almost two weeks but I have noticed an immediate result. Two of my close friends each tried a single 15-minute treatment. Their skin has less redness and was tighter. The blue light seemed to calm down the skin as well as preventing additional redness from the other lights. The microcurrent also helps me much on the skin toning and my appearance. continues to improve the skin. Without a doubt, this was a great purchase.
I am so glad I decided to get this