DermaGlow Pen™ | Multi-functional and Efficient Mesotherapy Injection Pen | Best for PRP and Fillers Injection | Powerful German Motor | Support 1 pin, 5 pin and 9 pin needle tips

Dermaglow Pen™ is designed to provide more efficient and controlled mesotherapy injection treatments. It responds to the needs of surgeons and practitioners to make the injection more efficient and less painful.
Dermaglow Pen™ is an advanced injection device that can deliver precise doses in a variety of treatments, making it highly suitable for use in mesotherapy and the application of Ha fillers or botulinum toxin. Thanks to its unique technology and ergonomic design, Dermajet offers professionals easier injection and patients a more pleasant and less painful experience. This feature is particularly beneficial for the most delicate areas (lips, eye area)
Features
Powerful motor 

to inject large particle fillers and PRP

Precise and Stable Mechanical Control 

technology
Suitable for a variety of techniques (Ha fillers, mesotherapy, 

botulinum toxin, PRP

)
Accurate 

needling and injection

Allows the use of different syringes and Multi-needles
Minimizes bleeding
User-friendly program

Less painful

 for patients
Lowest side effect risk
Cordless
Technologies
Advanced Mesotherapy Injection Technology
The DermaGlow Pen adopts accurate needling and injection technology, combining with vacuum pressure design which can easily inject to skin with accurate depth, what's more, with genius "speed" function design, the pressure of syringe had been liberalized before micro-needle was out, it can minimize drug or nutrients lost during the treatment.
Mesotherapy is the micro-injection of traditional medication, homeopathic medication, and vitamins into the mesoderm, or middle layer of skin, acting as a "medicinal bullet" that is delivered directly to a target in the body. Orally administered medication, on the other hand, is distributed throughout the body. Mesotherapy allows a much smaller dose of the same medicine to be injected directly at the site of the problem, into the skin, with the skin acting as an efficient time-release delivery system. Mesotherapy works by stimulating the body to heal itself in those targeted areas. The Mesotherapy technique was formulated in 1952 by Dr. M. Pistor in France, and was recognized by the French National Academy of Medicine in 1986. Dr. Lionel Bissoon has been practicing Mesotherapy since 1999 and has pioneered its acceptance in the United States.
Operates the epidermis layer and dermis layer by controlling the needle depth in the unit of 0.25mm. It is cost effective and more convenient for different treatment conditions. Adjustable needle depth control allows for customized and reproducible treatments of delicate areas.
Treatment Area
Forehead, Eyes, Nose, Lips, Chin
Temple, Neck Lines,
Malar Augmentation
Cheek Augmentation
Nasolabial Folds
Acne Scars, Pores
Hands
Treatment Process
The regular treatment process should be:
Consultation
Cleansing
DermaGlow Pen Injector Treatment (Numbing cream is necessary to control pain during the treatment)
After Care Treatment
DermaGlow Pen Injector treatment is an intradermal injection, so mild pain can accompany the treatment. Topical anesthetics can be used to alleviate pain for those with low tolerance. Downtime may differ depending on the individual after the treatment. Erythema may appear for 30 to 40 min after the treatment. Marks of needle injection may hold 2 to 3 days but can be covered up with make-up. Treatment interval depends on the type of drug product used, but generally, 3 treatments at 2 to 4-week interval are required to achieve the desired result. Contraindications: Pregnant, lactating female, allergic to hyaluronic acid, infectious skin-disease, talk to your doctor for the details.
Product
Dermaglow Pen™
Needle Type
1 pin Needle
5 Needles
9 Needles
Needle Depth
5 Needle: Fixed 1.5mm (2.0mm and 2.5mm are optional)
9 Needle: 0-2.5mm adjustable
Speed Mode
Fast; Normal; Slow
Display
1.5 inch OLED Screen
Output Power
5W
Voltage
AC110V-240V/50Hz-60Hz
Weight
1.5Kg
Machine Size
50*49*30cm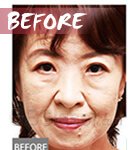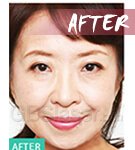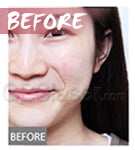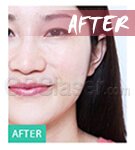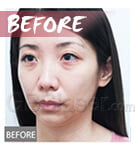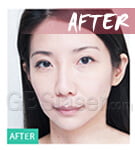 I cannot tell you how much I love iBeautyPen. The iBeautyPen is great! The redness went away in a few days and I was pleased with the results, as there appears to be improvement in the lines around my eyes.
This product solves all the downsides of needle rollers, pain, bleeding, difficulty in small areas, and client acceptance of the procedure. Clinical results are also superior. Simply a much better mousetrap and a much more professional approach.
Dr. Jane Marshall from Canada
iBeautyPen which is a far more comfortable way of doing needling for Collagen Induction Therapy. As a registered nurse and aesthetician I am always looking for the latest and greatest in skin treatments to offer my clients the best results. When I found iBeautyPen I was so excited! After doing research on micro needling it was a no brainer that the iBeautyPen was a superior product that would offer the best results and I had to have it.
Shawn Spons Skin Therapies@Real Balance Day Spa – Mallory, M