Diodepi Smart™ | 808nm Diode Laser Hair removal System

Diodepi Smart™ | 808nm diode laser system uses special semiconductor laser with long Pulse-Width 808nm, can penetrate to hair follicle effectively. When laser outputs, system with special cooling technology, cool the skin and protect skin from being hurt and reach a very safe and comfortable treatment.
Features
Gold standard 808nm laser diode provides

reliable result

SHR Technology
Intelligent 3D

Contact cooling system

.

Real Sapphire Crystal

built in head enable efficient cooling delivery.
High quality laser Gun with

5,000,000 flash times

Virtually

Painless

Treatment
Faster and more

efficient treatment

Rust-proof water circle design
Self-monitoring system: Water flow, water temperature and water level.
Intelligent Interface Intuitive and user friendly

10.4 inch Touch Screen
Technologies
Advanced diode laser technology
Gold standard 808nm laser diode
808nm diode laser technology is the gold standard in laser hair removal since it was introduced in 1998. Unlike earlier systems, however, Diode laser energy penetrates deep into the dermis (where the hair follicle is located) with high average power and a rapid 10 pulse-per-second repetition rate.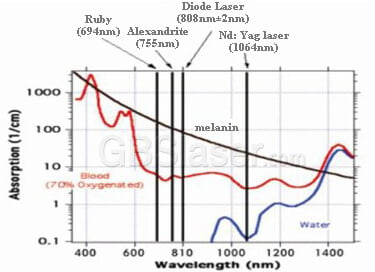 SFS technology
SFS technology enable super fast and more efficient treatment as the repetition rate reach up to 10Hz. It allows operators quickly scanning the treatment area which greatly reduce treatment time and achieve better result.
The high average power, low fluence, high repetition rate SHR mode pulses slowly increase the temperature of the hair follicle containing the cells responsible for hair regrowth. By constantly moving the handpiece during treatment, the energy is delivered safely and more uniformly, eliminating skipped spots and ensuring patient comfort.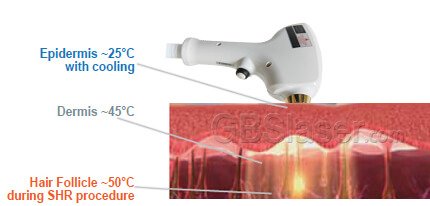 SFS technology combines concurrent cooling with a gradual thermal rise to the target's critical temperature, while minimizing the risk of injury and with much less pain for the patient. It represents a breakthrough in patient comfort, speed of procedures and repeatable clinical results.
This is in contrast to the high peak power delivered by traditional IPL technology that require high cooling before, during and after each flash. The SFS technology enables continuous administration in a larger treatment area for increased comfort and fewer missed spots.
Please watch the below video regarding the energy of our diode laser hair removal machine.
Energy Test of Our Diode Laser Machine

Here is a short video instruction of our diode lazer machine treament.
Short Instruction of Laser Diode Hair Removal Treatment

Short Instruction of Diodepi Smart™ Software

Compare
Advantages by Comparison
The power of Diodepi Smart are  accurate measured by  precise instrument, the laser module power is 400W in total.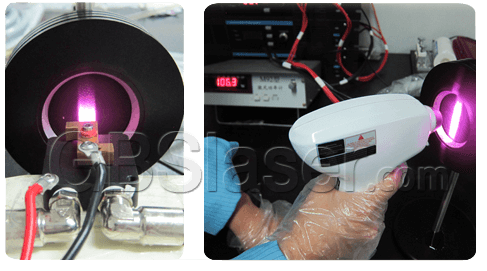 Diode laser hair removal treatment can be used for all skin type and very effective for all skin type except skin type VI.

Diodepi Laser support more than eight languages, Chinese, English, German, Italian, Portuguese, Russian, Spanish and Polish etc. to meet all of the clients' requirement all over the world.
The Default languare is English, it only show one kind of language on machine.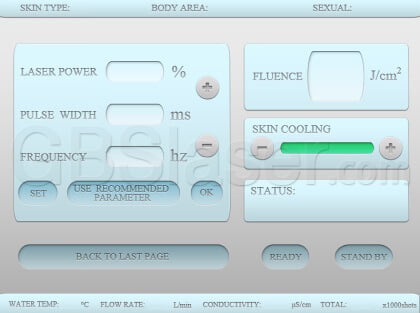 Diodepi Smart adopts the laser source with German cooling technology, The cooling system offer precise and constant temperature (4℃), which can ensure painless of hair removal.
More than 5,000,000 shots ensures longer lifetime than other hair removal machines.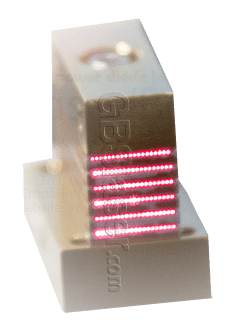 Permanently remove unwanted hair on all parts of the body for all six skin types.
Skin Rejuvenation
| DioDepi Smart | |
| --- | --- |
| Laser type | Diode laser |
| Wavelength | 808nm±2nm |
| Laser bar type | German Macrochannel laser bar |
| Fluence | 0~120J/cm2 |
| Spot Size | 11x11mm or 10x17mm |
| Repetition rate | 1~10HZ |
| Pulse Width | 0ms~400ms |
| Laser Gun Power | 400W |
| Screen | 10.4inch Color Touch Screen |
| Protection System | Foot switch, Emergency switch |
| Power supply | AC220V±10%, 50Hz; AC110V±10%, 60Hz |
| Net weight | 35KG |
| Dimensions | 400x470x530mm |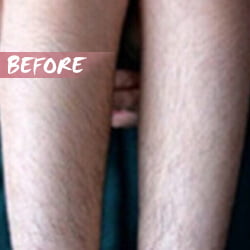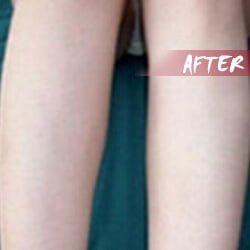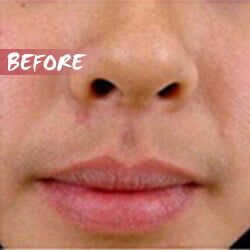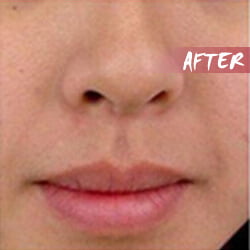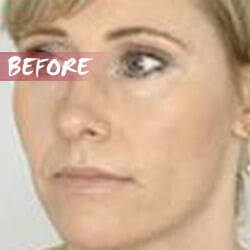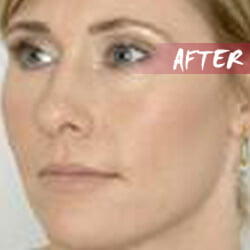 We have a laser technician/engineer with us at the moment who is going through all the equipment we received from GBS to ensure the outputs and all in good order so that we can get working. His general consensus is that the machines are of a better standard than he has seen on some other Chinese machines. We told him that is why we elected to go with GBS.
Just wanted you to know that i received the machine and it is working well. I am very happy with it.
Thank you for staying in touch. We are very pleased with the performance of the cavitation machine.  We will be placing in order soon for another machine.
Just thought I've give you some positive feedback about the cavitation machine. I've used it on myself about 5 times now and have lost over half a stone (around 8 pounds). I really like the machine and it's really comfortable to use.