Ultralift 360MAX™ | Most Advanced and Super Efficient HIFU Lifting Machine | 10 times faster than other HIFU | 7 Cartridges for Body and Face lifting

HIFU (High Intensity Focused Ultrasound) owns the non-invasive and focused penetrating advantage. HIFU System is a new category in aesthetics—non-invasive tissue lifting. Treatment directs focused sound waves through your skin to gently heat the deeper tissue, which then lifts and supports loose skin without cutting or injury to the surface of your skin. Besides the visible effects of lifting and tightening, there may also an invisible result from HIFU lifting, with the creation of new collagen, which helps the skin maintain its youthfulness.
Features
Micro

Focused Ultrasound

Technology
Real non-invasive

facial tissue lifting

Consistent, predictable and

clinically proven efficacy

Support

7 types of Cartridges

: 1.5mm, 3.0mm, 4.5mm, 8.0mm, 10.0mm, 13.0mm, 16.0mm treatment depth.
One shot creats max 275 dots, while other hifu creats only 25 dots

10 times faster

and efficient than other hifu treatment.
More accurate and effective than other hifu as each dots energy is well managed.
Self-monitoring system: cartridge auto-detection and energy monitoring.
Accurate energy setting
Double effect: collage remodeling and

SMAS contraction

Portable and stylish design: Luxury Aluminum alloy body material.
Intuitive and user friendly touch screen
Simple, efficient, profitable solution for

lifting and toning of lax skin

Customize treatments for a broad range of patients
The skin will be lifted and tightened at once, and effect will

last for 12-24 months

.
There are no post-surgery down time and you can resume your normal activities immediately
Easy to control and operate, cost-saving.
Technologies
Advanced high intensity focused ultrasound technology
High-intensity micro-focused ultrasound (HIFU)
High-intensity micro-focused ultrasound (HIFU) acoustic energy, known to propagate much deeper through tissue than laser or RF energy, has been previously investigated for use in bulk heating for the treatments of solid organ tumors 8-10 and recently adapted for the treatment of subcutaneous lipolysis. The ultrasound waves penetrate into tissue, leading to vibration in molecules at the site of beam focus. The friction between tissue molecules produces heat and thermal injury at the focal site of the beam. Penetration depth is determined by frequency in which higher frequency waves produce a shallow focal injury zone and lower frequency waves have a greater depth of penetration to produce focal thermal injury zones (TIZs) at deeper layers. HIFU allows for more precise energy delivery as a result of advances within the system to better address the needs of skin laxity.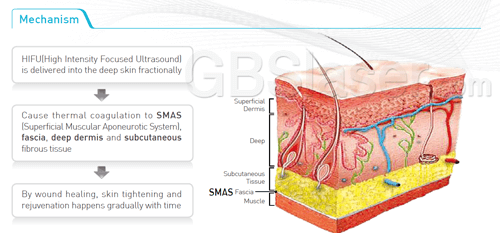 Superficial Muscular Aponeurotic System (SMAS)
The HIFU slimming and lifting machine is able to penetrate deeper into tissue than its nonsurgical predecessors in an effort to affect superior tissue tightening and longevity of results by selectively targeting the superficial muscular aponeurotic system (SMAS).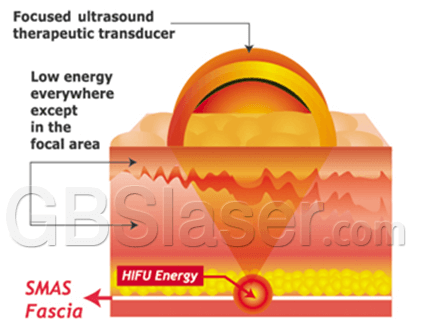 The SMAS lies deep to the subcutaneous fat, envelops the muscles of facial expression, and extends superficially to connect with the dermis. The SMAS layer is composed of collagen and elastic fibers similar to the dermal layer of the skin; however, it has more durable holding property and less delayed relaxation after lifting procedures than skin alone. Thus, the SMAS is a desirable target for noninvasive skin tightening procedures.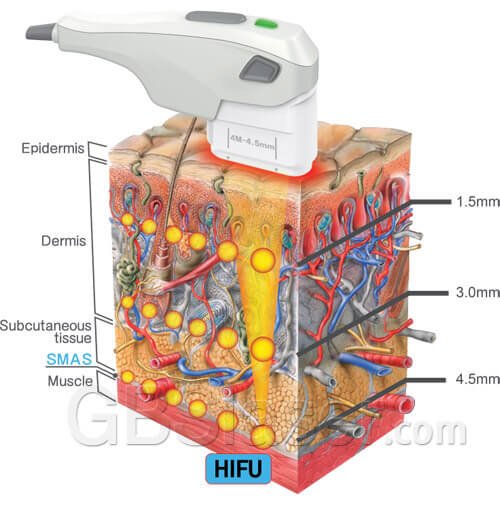 How does HIFU  machines work?

Compare
Advantages by Comparison
thermage treatment and HIFU are both popular treatments used for eliminating wrinkles on the face, neck or arms, loose skin that occurs after weigh loss on stomach and thighs, and loose skin after pregnancy etc. Both devices can cause collagen formation in the dermis to help tighten the facial features.
Thermage uses radio frequency energy to stimulate collagen production. Thermage has applicators that are very small for use on eyelid skin and large ones for body sites such as arms, legs and abdomens. Its medium applicator is used for the face. HIFU machine has smaller and medium applicators but off facial sites are off-label and studies are ongoing.
Thermage can achieve skin tightening results, but it is very difficult to predict whether the result will be substantial enough to produce a good result.
hifu uses focused deep ultrasound energy. HIFU is a very impressive device when it comes to results. HIFU system is designed more for tightening of the deeper tissues as opposed to just the skin as with Thermage. Depending on the patients' needs HIFU can target up to three layers of skin, 1.5 mm,3mm, and 4.5 mm in depth. Thermage only targets tightening.
Overall, HIFU therapy machine is better in facial jowl lifting, cheek lifting, forehead lifting and neck lifting than Thermage device.
The primary difference between Utherapy and laser resurfacing treatments is the depth at which your skin is treated. While lasers focus energy on the surface of the skin, HIFU targets deep below the skin (3 mm and 4.5 mm beneath the surface). Treating the deeper layers of skin provides a predictable lifting and tightening from the inside out.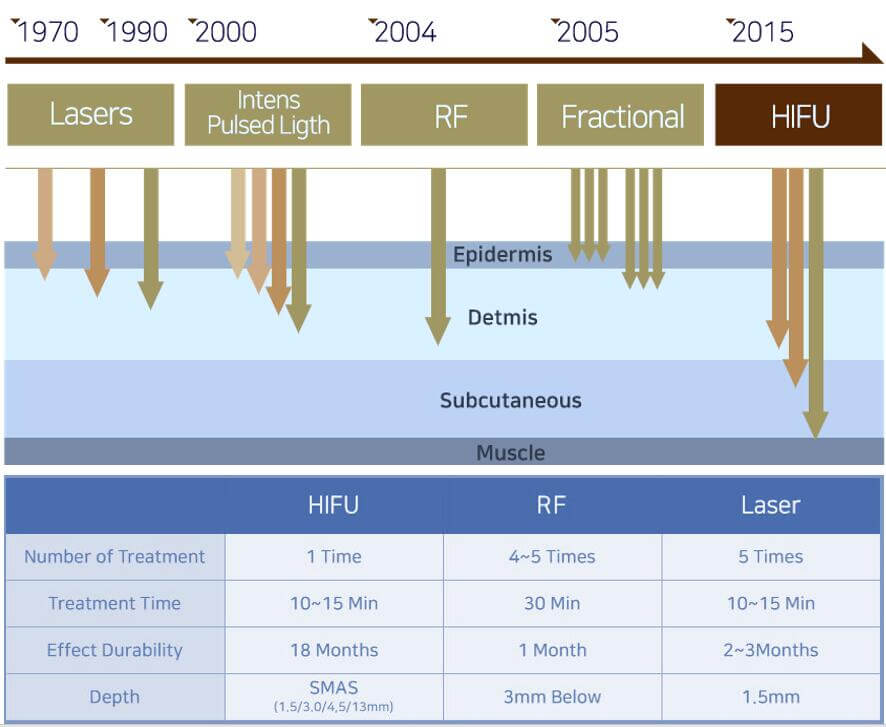 Experiments to prove whether HIFU lifting work or not?
a. HIFU Energy Test on Acrylic Board.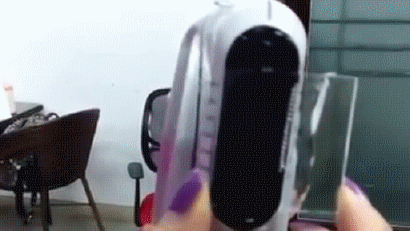 b. HIFU Test on Fresh Meat.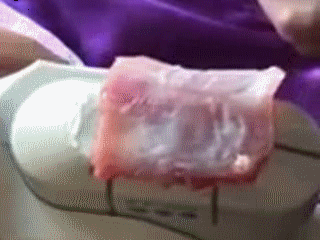 Skin Tightening and Rejuvenation
Non-Invasive Lifting for Face
The Eyebrow Lifting
Jowl lifting
Nasolabial fold reduction
Periorbital wrinkle reduction
Malar augmentation

Ultralift 360Max
Ultrasound type
High Intensity Focused Ultrasound

Fluence
0.1~2J/cm2 (0.1J/step)

Cartridage
Standard:
DL 1.5mm
DL 3.0mm
DL 4.5mm
Optional for body treatment:
DL 8.0mm
DL 10.0mm
DL 13.0mm
DL 16.0mm
Length
5.0mm~25mm (1.0mm/Step)

Spacing
1.0mm~10mm(0.5mm/step)
Screen
8.0' Colorful Touch Screen
Cooling System
Air Heat Exchange
Power supply
AC220V±10%, 50Hz; AC110V±10%, 60Hz
Net weight
18 KG
Dimensions12
500mm(H)×500mm(W)×680mm(L)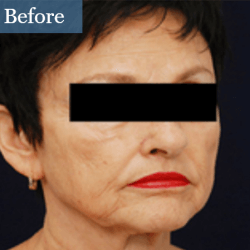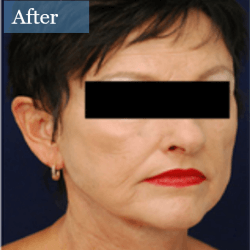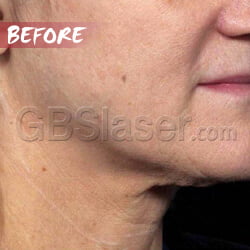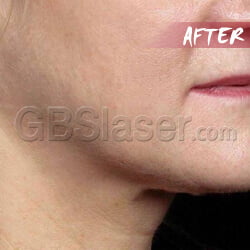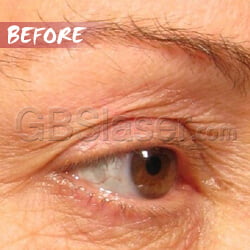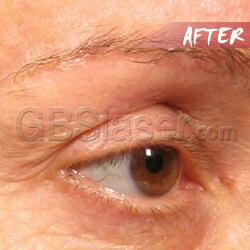 We have a laser technician/engineer with us at the moment who is going through all the equipment we received from GBS to ensure the outputs and all in good order so that we can get working. His general consensus is that the machines are of a better standard than he has seen on some other Chinese machines. We told him that is why we elected to go with GBS.
Just wanted you to know that i received the machine and it is working well. I am very happy with it.
Thank you for staying in touch. We are very pleased with the performance of the cavitation machine.  We will be placing in order soon for another machine.
Just thought I've give you some positive feedback about the cavitation machine. I've used it on myself about 5 times now and have lost over half a stone (around 8 pounds). I really like the machine and it's really comfortable to use.