SPL Xpert 3000™ | Professional 3 in 1 Elight IPL RF Nd Yag Laser Platform | The Complete Multi-application Platform for All Range of Aesthetic Needs

SPL Xpert 3000™ Elight RF plus Nd Yag Laser Machine has three technologies in one system. It is a very powerful and advanced aesthetic machine. It has 1 piece of Elight handpiece with 5 exchangeable filters, 1 Nd yag laser hand piece with 2 tips and 1 piece of RF hand piece wit 3 size tips for facial and body care.
Features
Combining 3 technologies in one system
Powerful energy with long-time working.
Superior cooling system: Semi-conductor cooling + water cooling+ air cooling.
Elight handpiece with 5 exchangeable filters ensure more treatment services
Two Nd yag laser tips enable treatment of all kinds of tattoos.
RF hand piece wit 3 size tips for facial and body care.
10.4″ TFT colorful touch screen operation panel.
Square Pulsed Light Technology (SPL)
EDLF technology: Equally distributed Low Fluence
Intelligent 3D cooling system ensure over 8 hours continuously working

Real Sapphire Crystal 

enable efficient light delivery
High quality lamp guaranteed with 

300,000

 flash times
Virtually Painless Treatment by SPL technology
Skin I~IV and blonde hair treatable

2000W

High Power Supply.
Self-monitoring system: Water flow, water temperature and water level.
Rust-proof water circle design
Technologies
Advanced AFT + In Motion Technology
Equally Distributed Low Fluence
SPL Xpert 3000™ delivers Equally Distributed Low Fluence (EDLF), which means that every pulse has uniform energy density across the entire output face. This fluence ensures repeatable results and remarkable safety. It yields a more efficient system for ideal clinical improvements, less discomfort and minimal skin damage.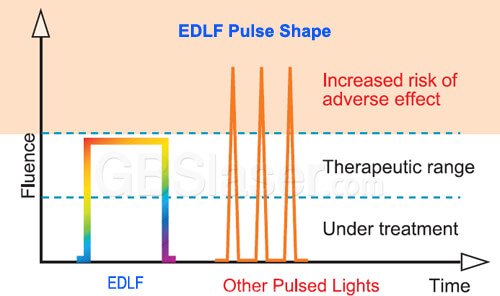 .
Super Fast Scanning (SFS)
SFS technology enable super fast and more efficient treatment as the repetition rate reach up to 10Hz. It allows operators quickly scanning the treatment area which greatly reduce treatment time and achieve better result.
The high average power, low fluence, high repetition rate SHR mode pulses slowly increase the temperature of the hair follicle containing the cells responsible for hair regrowth. By constantly moving the handpiece during treatment, the energy is delivered safely and more uniformly, eliminating skipped spots and ensuring patient comfort.
SFS technology combines concurrent cooling with a gradual thermal rise to the target's critical temperature, while minimizing the risk of injury and with much less pain for the patient. It represents a breakthrough in patient comfort, speed of procedures and repeatable clinical results.
This is in contrast to the high peak power delivered by traditional IPL technology that require high cooling before, during and after each flash. The SFS technology enables continuous administration in a larger treatment area for increased comfort and fewer missed spots.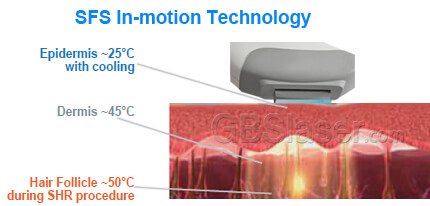 Single pulse energy with Low fluence enable pain-free treatment experience.
The SPL (AFT) Technology enables you to achieve:
Consistent delivery of precise energy, safely and with reproducible result
The ability to treat darker skin types as well as vascular and pigmented lesions
The ability to control each individual pulse shape
High peak power, shorter pulses, lower energy for optimal photorejuvenation and treatment of benign pigmented lesions
Advanced Intense Pulsed light (IPL)
Intense Pulsed light(IPL) emits varied wavelength, intense pulsed, broad spectrum light. It works on principles that light energy is absorbed into particular target cells with color (chromophores) in the skin. The light energy is converted to heat energy, which causes damage to the specific target area It can permeate the epidermis to the derma and take effect on the abnormal pigment and vessel to break the abnormal pigment cells, close the abnormal blood vessels, stimulate the proliferation of collagen and improve and rearrange elastic fibers, finally achieving the purpose of pigment removal and skin rejuvenation.treatment.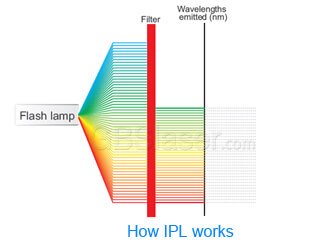 Whhat is Elos?

E-light technology is a combination of the advantages of IPL and RF technologies, which makes use of the resistance difference between the target tissue and normal skin resulted from selective absorption effect of the skin to photon energy. The energy of Radio Frequency can reach the middle and deep layer of the skin and heat up tissue, thus, lower energy is applied during the IPL treatment. Uncomfortable feeling during the IPL treatment will be decreased significantly and better result can be expected. In addition, cooling system involved in E-light can also ease the uncomfortable feeling. The absorbing of the energy of radio frequency is not concerned with melanin. So, the E-Light treatment can get good result on the soft or thin hair so as to decrease the risk caused by traditional IPL treatment.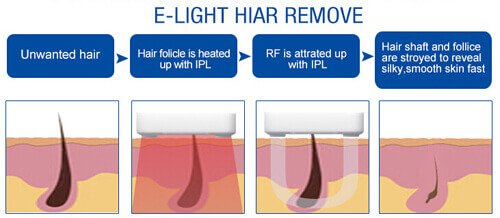 Utilizing the explosive effect of the ND:YAG LASER, the laser permeate the epidermis into the dermis and takes effect on pigment mass and is absorbed by pigment. Since the laser pulses is extremely short in nanosecond and comes with super high energy, the pigment mass would swell quickly and break into small pieces, which will be eliminated through metabolism. In this case, the pigments become lighter gradually and finally disappear.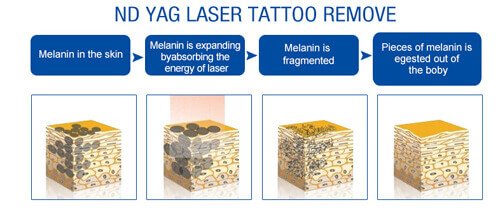 The heat caused by interaction of RF (Radio Frequency) energy and dermal resistance can reach dermal layer to heat up and stimulate the collagen fibers, making them regenerate and re-arrange, which can help the skin in better condition.
RF directly work in the dermis, activate the cutis cells make water molecule mutual high-speed concussion friction produce energy, when local reached 60 C, dermal collagen would immediately convergence and activated, long-term growth so as to tighten skin and avoid skin aging.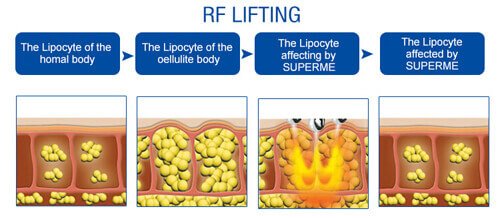 Compare
Advantages by Comparison
SPL Xpert serious adopts real medical grade sapphire crystal, which is huge difference compare with regular quartz glass. True medical grade sapphire is more durable than other Quartz glasses. It is also highly resistant to scratch.
Below picture is a short comparison between sapphire crystal and quartz glass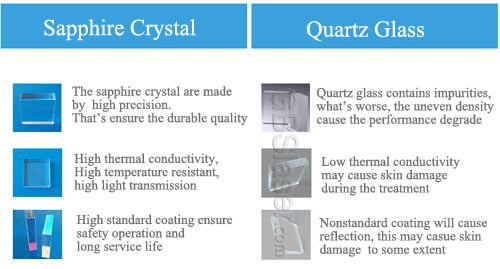 SPL Xpert 3000 use 2000W power source which enable sufficient energy output.
There are so many IPL machine only use 800W or 1200W power source, some cheat companies even use 400W but claim their are also 2000W.
There is an easy way to make a judgment without not open the machine up, if the machine is really adopts 2000W power source, then the flash light is highly bright which can not be looked with naked eyes. But for the 400W power source, the flash light is weak.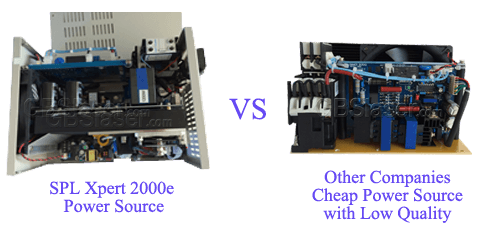 SPL Xpert serious adopts Japan capacitor, 100% totally new brand capacitor. Some of companies use second hand capacitors or fake capacitors.
The fake capacitors and used capacitors are very dangerous. When meet the high voltage hit, they are very easy to explode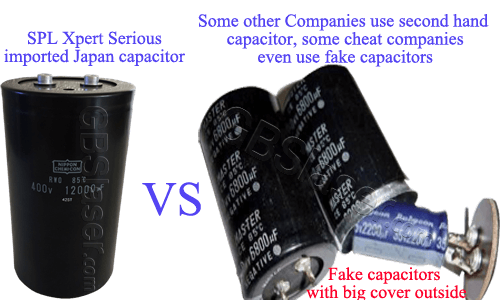 SPL Xpert serious use high power diaphragm pump which is much better than magnetic drive pump or submersible pump.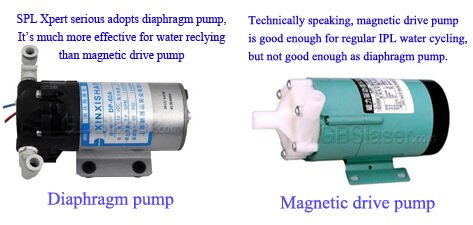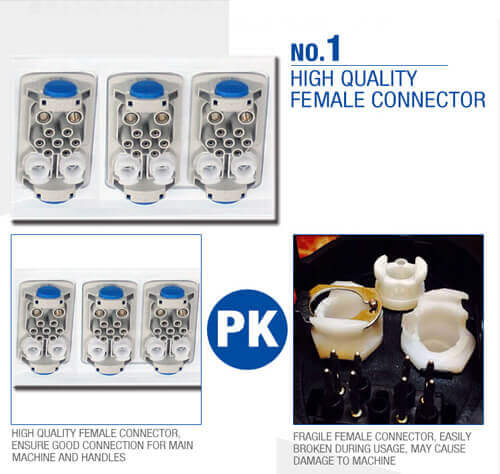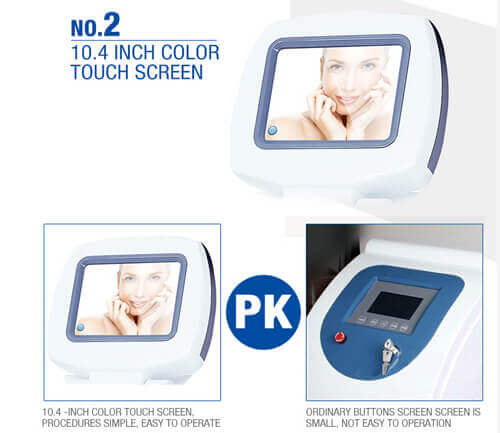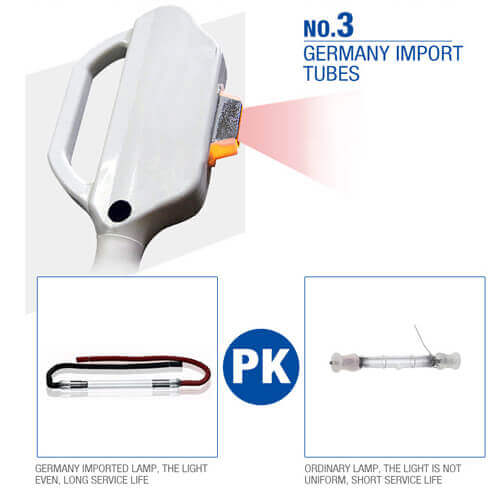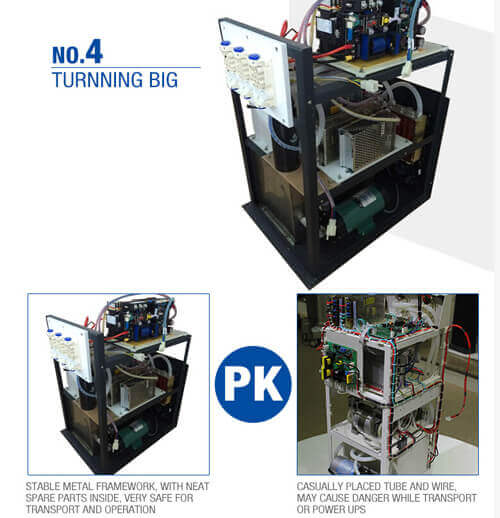 Elight Application:

skin tightening: skin lifting, improve flexibility and skin tone condition
skin rejuvenation: wrinkles reduction, pigments, freckles, vascular lesions(telangiectasis) removal, skin whitening, shrink large hair pores.
hair removal : all kinds of skin and color(except white hair)
acne removal: improve the situation of oily skin, kill acne bacilli.
RF Application:

Skin Lifting, Skin Tightening, and Skin whitening;
Collagen stimulation and generation;
Wrinkle and Fine Lines removal;
Face and Figure restructuring;
Large pore shrinkage
Nd Yag Laser Application:

A. For endogenous pigment: nevus of Ota, coffee spot, age pigment, freckle etc removal.
B. For exogenous pigment: tattoo, eyeliner and eyebrow removal.
C. Skin whitening.
Hand Pieces available:
1, 1064nm handle: Remove and lighten speckles, age-spots, sun-burn spots and tattoo in black, blue colors
2, 532nm handle:Remove and lighten red and brown colors tattoo
Power Supply
100~120 V; 50/60 Hz or 220~240 V; 50/60 Hz
Power
2000W
Light-guide crystal
Medical sapphire
Crystal contact cooling
4 centigrade to -2 centigrade
Capacitors
Imported Japan capacitor 3 *12000μf
Cooling system
Air cooling+Water cooling+ Peltier cooling
Cooling Fan
High quality copper fan*4pcs
Machine Working time
Continuously over 24 hours
Display
10.4 inch LCD Touch Screen
Material
High Quality ABS Plastic
Weight
80KG
Machine Size
122cm*118cm*60cm
Elight Specification
Elight Filter Wavelength
430nm for Acne Removal
480nm for Age Spots, Sun Spots & Pigmentation Remvoal, Skin Rejuvenation
530nm for Freckles Removal, Skin Rejuvenation
560nm for Skin Rejuvenation, Whitening Skin
640nm for Thick Hair Removal
590nm for Red Face, Red Nose, Couperosis, Spider Veins.(Optional)
690nm for Soft Hair Remvoal & Breast Enlargment. (Optional)
Lamp Longevity
30,0000 shots
Repetition rate
1-10hz adjustable
Elight power supply
2000W (Optional :1200W / 800W)
Energy Density
0-50J/cm²(IPL) 0-50J/cm²(RF)
Bipolar RF Specification
RF Power Supply
350W
RF Output Model
Pulse & Continue
RF Frequency
10MHz(standard)
RF Energy
0-50J/cm² (adjustable)
Bipolar Probe
10mm for eyes&face; 40mm for body
Nd Yag Laser Specification
Laser Type
Q-switched Nd:YAG laser
Wavelength
1064nm/532nm
Laser Power Supply
450W
Pulse Energy
Max 500mj
Pulse Duration
6ns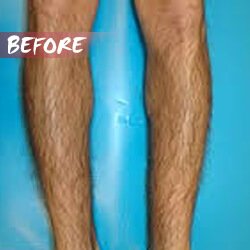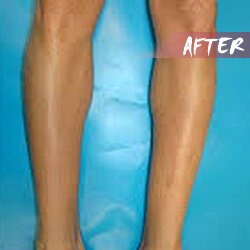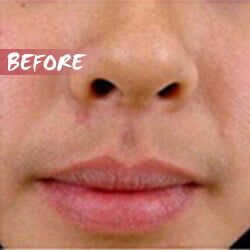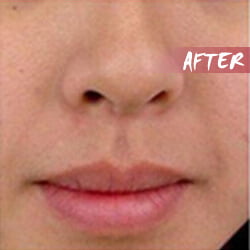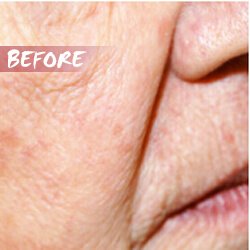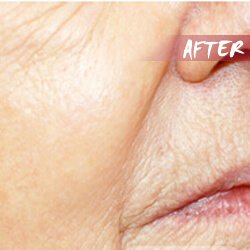 Skin Tone, Texture, Turgor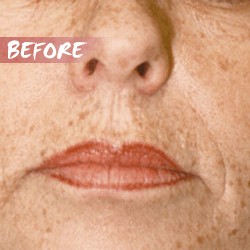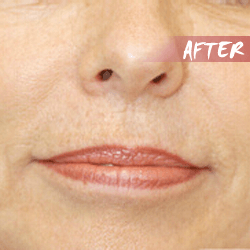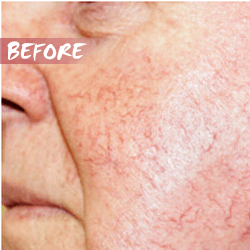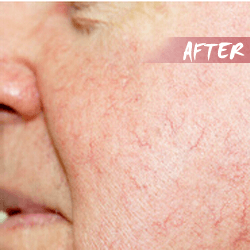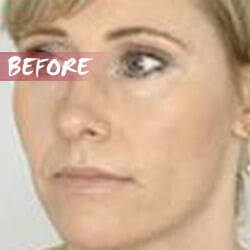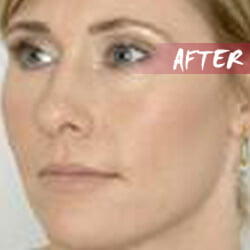 We have a laser technician/engineer with us at the moment who is going through all the equipment we received from GBS to ensure the outputs and all in good order so that we can get working. His general consensus is that the machines are of a better standard than he has seen on some other Chinese machines. We told him that is why we elected to go with GBS.
Just wanted you to know that i received the machine and it is working well. I am very happy with it.
Thank you for staying in touch. We are very pleased with the performance of the cavitation machine.  We will be placing in order soon for another machine.
Just thought I've give you some positive feedback about the cavitation machine. I've used it on myself about 5 times now and have lost over half a stone (around 8 pounds). I really like the machine and it's really comfortable to use.